Stoppen met alcohol: Gezond en fit met minder drank
Unabridged Audiobook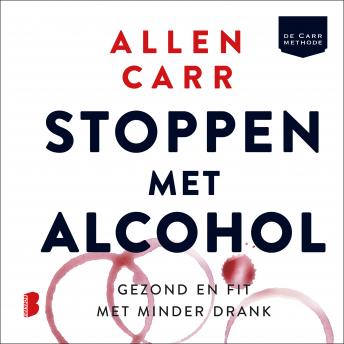 Duration:
10 hours 31 minutes
Language:
Dutch
Summary:
Een nieuwe methode om van een oud probleem af te komen, van de auteur die miljoenen mensen van het roken afhielp.
Velen van ons drinken wel eens een glaasje alcohol, of meer. Het is een gewoonte, sociaal geaccepteerd en ook vaak ingebakken. Als de klok vijf uur slaat drinken we vaak een 'borreltje' en een uitgebreid diner zonder glas wijn of bier is al snel incompleet. We vergeten graag dat deze gewoonte uit de hand kan lopen. Alcohol drinken kan al snel tot verslaving leiden
Voor wie dit geldt, ontwikkelde Allen Carr een Stoppen met alcohol-methode, een eenvoudige en doeltreffende methode die het alcoholgebruik aan banden legt.
Genres: