Swing for the Fences
Unabridged Audiobook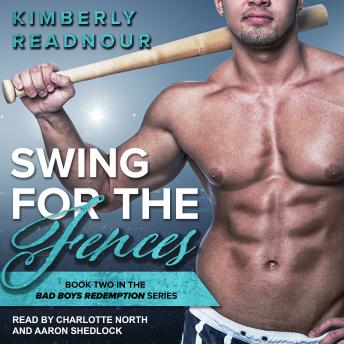 Duration:
8 hours 33 minutes
Summary:
Meet bad-boy shortstop, Jax Carrigan . . .

Baseball and fast women are my life. What can I say? I'm good-looking and in the best shape of my career. Being a National League MVP contender, I'm even a great athlete. There's only one thing I'm missing-Jocelyn Kennedy.

Ten years have passed since the night we broke each other's hearts. And not a day goes by that I don't feel the sting from my actions.

But that's about to change now that she's single again.

When we arrive at a mutual friend's party, it reconfirms what I already know-we belong together. I'm confident I can win her back.

There's just one thing I need to do-convince her.

Ten years ago, I didn't fight hard enough. I won't make the same mistake twice. Second chances don't happen often. But here's the thing, I go after what I want. And what I want is Jocelyn Kennedy.
Genres: