Taken: A Laird For All Time Novel
Unabridged Audiobook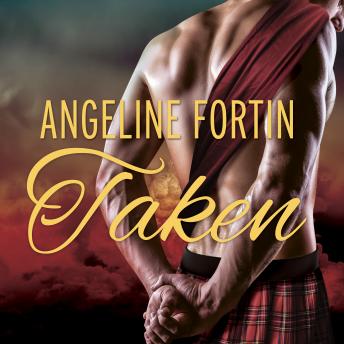 Duration:
11 hours 8 minutes
Summary:
Celebrated actress Scarlett Thomas never wanted fame-that was her parents' dream. Now she's ready to make big changes, but she never could have imagined how big those changes would turn out to be. Returning to the medieval Dunskirk Castle, where she filmed the Puppet War trilogy, she encounters an old Scotsman named Donell, who directs her to an ancient claymore that sends her back in time to sixteenth-century Scotland.

Scottish border lord James Hepburn, Laird of Achenmeade, is a man at loose ends. The illegitimate son of the old King's illegitimate daughter, he has no place in his father's home and no freedom to forge a future of his own. When war with England looms once more on Scotland's horizon, James must not only fight for his country but also try to battle his growing attraction for a slender, sassy lass who tempts him to defy his sire and his king.

As the days pass, bringing them closer to war and to each other, Scarlett and James discover that their differences are not so profound as their similarities. But when they are confronted with the opportunity to live their lives freely, as they choose, will they seize their chance before the Battle of Flodden separates them forever?
Genres: