That Certain Summer
Unabridged Audiobook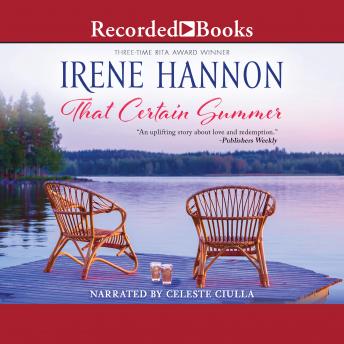 Duration:
9 hours 33 minutes
Summary:
Two very different sisters … an unexpected homecoming … one unforgettable summer

Karen and Val are family—yet they're anything but close. Karen has carried the burden of responsibility for her aging mother ever since her sister left town years ago to pursue a career in theater. But Val had other reasons for moving away—as
well as a secret to keep—and coming home has never been an option … until their mother suffers a stroke.

Reunited in their hometown, Karen and Val must grapple with past mistakes as they care for their ailing mother. When two handsome men enter the picture, the summer takes on a surprising new dimension. As their lives intersect, can each of
them learn how to forgive, let go, and move on? And strengthened by the healing power of faith, might they also find the courage to love?

With her trademark compelling characters and heartwarming hope, awardwinning author Irene Hannon pens an inspiring true-to-life tale of complex relationships, the search for forgiveness, and the life-changing process of finding love.
Genres: