A Way Home
Unabridged Audiobook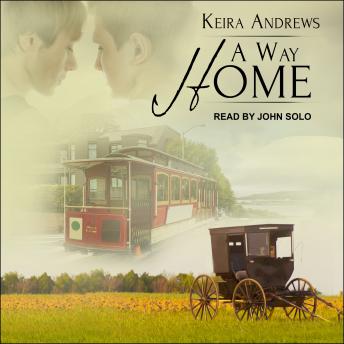 Duration:
9 hours 24 minutes
Summary:
Will returning to their Amish roots renew their faith in each other?

Isaac and David never thought they'd go back to the Amish world. But when Isaac's younger brother is stricken with cancer, they don't hesitate to return. Their relationship is on the rocks after insecurity and fear drove a wedge between them in San Francisco, and David is determined to make things right. Yet if they thought navigating 'English' life was confusing, being back in Zebulon is even more complicated.

Their families are desperate to bring them back into the fold, and pressure from the community builds. Isaac and David yearn for a future together, but each day it becomes harder to hide the truth about who they really are. They're caught between two worlds, and if they're not careful it could tear them further apart.

Can Isaac and David make their way back to each other-and find a place to call home?

Contains mature themes.
Genres: