Wed By Proxy
Unabridged Audiobook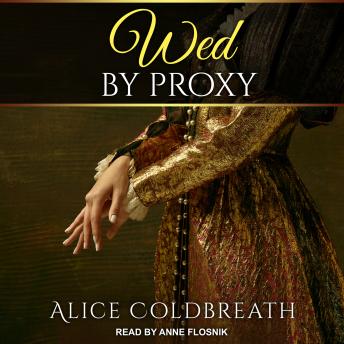 Duration:
12 hours 2 minutes
Summary:
He had already made up his mind about her . . . then she changed it.

Thrice wedded, but never bedded, Mathilde Martindale has long lived in the shadow of her indomitable mother, and meekly done as she was told. Until one day she decides to become mistress of her own destiny and leave the royal court to find her own path.

Married by proxy, Lord Martindale has never even met his bride of three years. Wed as part of a peace treaty, he bitterly resents the mercenary wife who cares only for wealth and prestige. And then he meets her . . .

Contains mature themes.
Genres: