When Grief Is Good: Turning Your Greatest Loss into Your Biggest Lesson
Unabridged Audiobook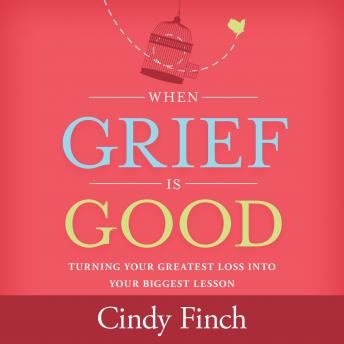 Duration:
6 hours 15 minutes
Summary:
Grief is many things. It's losing a job or divorcing a partner. It's a traumatic or terminal illness, the death of a loved one, or an addiction that threatens the life we love.

But grief is also canceled plans, missed opportunities, and lives forever changed. In all its forms, grief is the signal we experience when life doesn't go as planned.

But in the depth of loss, hope rises to the surface. We have a chance to grow after trauma—an opportunity waiting for us if we choose to take it. In When Grief Is Good, therapist Cindy Finch shows you how to rediscover meaning, purpose, and happiness when your life is no longer the same. After enduring her own unimaginable loss, Cindy realized she never would have chosen her life's circumstances, but she wouldn't change them, either. From her pain came growth, clarity, and direction. Now she's helping others move on from their trials and tribulations and choose to grow through them. Filled with inspirational stories that will provide you with a new perspective of pain, this book reveals the lessons in loss and the transformative power of grief.
Genres: