Whisper
Unabridged Audiobook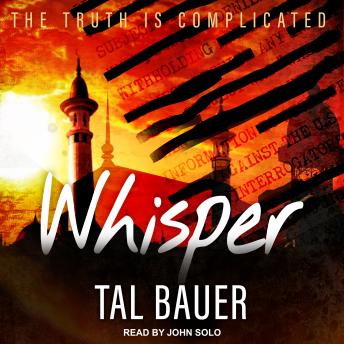 Duration:
25 hours 55 minutes
Summary:
On September 11th, 2001, Kris Caldera was a junior member of the CIA's Alec Station, the unit dedicated to finding and stopping Osama Bin Laden. They failed.

Ten days later, he was on the ground in Afghanistan with a Special Forces team. On the battlefield, he meets Special Forces Sergeant David Haddad. David-Arab American, Muslim, and gay-becomes the man Kris loves, the man he lives for, and the man he kills for, through the long years of the raging wars.

When a botched mission rips David from Kris's life, Kris's world falls into ruin and ash.

After being captured, tortured to the edge of his life, and left for dead by his comrades, David doesn't know how much of himself is left. He vanished in the tribal belt of Pakistan, and the man who walks out almost a decade later is someone new: Al Dakhil Al-Khorasani.

Intelligence from multiple sources overseas points to something new. Something deadly, and moving to strike the United States. Intercepts say an army from Khorasan, the land of the dead where the Apocalypse of Islam will rise, is coming. And, at the head of this army, a shadowy figure the US hasn't seen before: Al Dakhil Al-Khorasani.

David is coming home.

Contains mature themes.
Genres: