Who Was That Masked Man, Anyway?
Unabridged Audiobook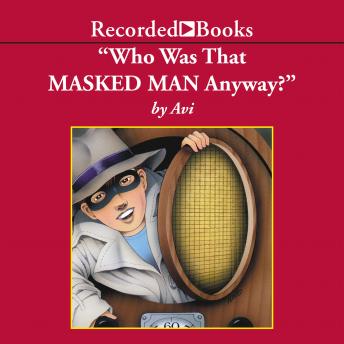 Duration:
3 hours 41 minutes
Summary:
A fast-paced, madcap adventure--with a fresh new cover treatment--from the always surprising raconteur, Avi! It's the spring of 1945 in Brooklyn, and while WWII rages in Europe, sixth grader Frankie Wattleson--inspired by the heroics of The Lone Ranger and other radio show idols--sets out to right the wrongs of the world. Frankie is so caught up in his superhero stories that he becomes convinced the tenant renting his brother's room is a mad scientist. Can Frankie and his trusty sidekick, Mario, save the world from an evil genius? Or will Frankie's mother pull the plug on their schemes before they can save the day? Told exclusively through dialogue and radio excerpts, this fast-paced story shows off Avi's versatility and incomparable storytelling skills.
Genres: