WICCA WITCHCRAFT MASTERY: 7 Books In 1: Ultimate Guide For Beginners to Master Spells, Herbal Magic, Crystals, Moon Rituals, Wiccan Recipes and Candles
A free trial credit cannot be used on this title.
Unabridged Audiobook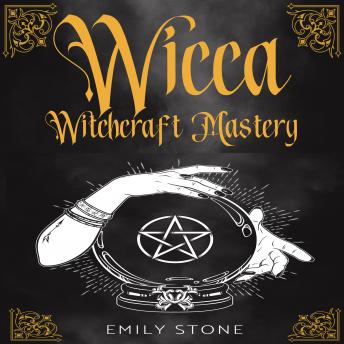 Duration:
20 hours 13 minutes
Summary:
EVERYTHING YOU NEED TO KNOW ABOUT "WICCA WITCHCRAFT" AND HOW TO MAKE IT WORK FOR YOU…
Are you looking for ways to improve your spirituality, get rid of stress and anxiety in life?

Would you like to achieve a well-balanced and healthy mind and body without useless meditation and exercise techniques?

Would you like to discover the path towards your real nature and the "magic" behind your everyday life?

If you answered "Yes" to at least one of these questions, please read on…

It is not just magic… This is a lifestyle – a well-balanced and open-minded lifestyle that is created to support you in all areas in life – Not just Spirituality and Mental Health, but anything and everything in your whole, fast-moving life.

And for this exact reason, I've prepared full 7 BOOKS for you:

- Wicca for Beginners –

- Wicca Crystals Book –

- Wicca Herbal Magic –

- Wicca Book of Spells –

- Wicca Candle Magic –

- Wicca in the Kitchen –

- Wicca Moon Magic –


And keep in mind that this book bundle is not created for WICCA PROFESSIONALS – and you definitely don't have to be one to understand it. Even if you are a complete beginner, it will take you by the hand and lead through every single step!


So don't wait, scroll up, click on "Buy Now" and Discover the Fascinating "MAGIC" of WICCA!
Genres: