Wicked Designs
Unabridged Audiobook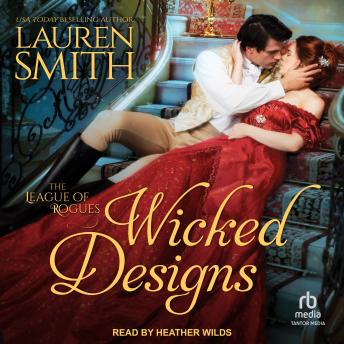 Duration:
11 hours 4 minutes
Summary:
For too long Miss Emily Parr has been subject to the whims of her indebted uncle and the lecherous advances of his repulsive business partner. Her plan to be done with dominating men forever is simple: find herself a kind husband who will leave her to her books.

It seems an easy enough plan, until she is unexpectedly abducted by an incorrigible duke who hides a wounded spirit behind flashing green eyes.

Godric St. Laurent, Duke of Essex, spends countless nights at the club with his four best friends and relishes the rakish reputation society has branded him with. He has no plans to marry anytime soon-if ever. But when he kidnaps an embezzler's niece, the difficult debutante's blend of sweetness and sharp tongue makes him desperate for the one thing he swears he never wanted: love.

Yet as they surrender to passion, danger lurks in Godric's shadowed past, waiting for him to drop his guard-and to rob him of the woman he can't live without.
Genres: